There is a new used hot dog cart for sale in Knoxville, TN. It has everything you need to get started!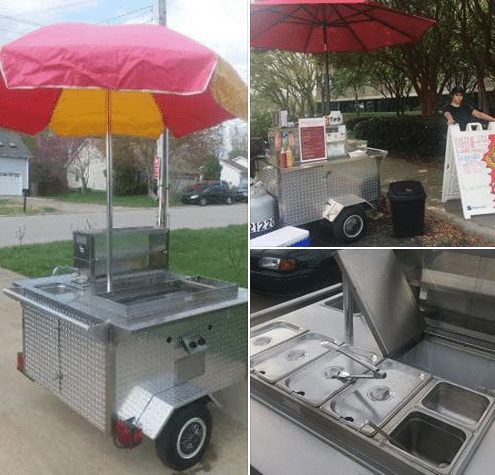 DREAMMAKER Riverside Cart(added grill), hot & cold water with demand pump, 5 day cooler, female hose adapter for fill up.
Battery for tank. Easy haul! The Cadillac of carts hands down! The Quality, sleek, compact, and the components. $3000 cart only.
Option to add swisher flags, pans & Lids(extras) Hot dog sled. 2 umbrellas, signs, condiment caddy's, 2 propane tanks.
Tables, fitted cloths, logo, domain, Social media account, inventory and more!
Excellent condition + cared for! I made my $8,000+ business investment back in 3 months!
I sold everything from this cart! Not just hotdogs. $3000 (serious inquires only.)
Price:

$3,000
Location:

Knoxville, TN

SOLD OUT: Used cart for sale in Knoxville, TN

Please leave a review for this used hot dog cart, we treasure your opinion…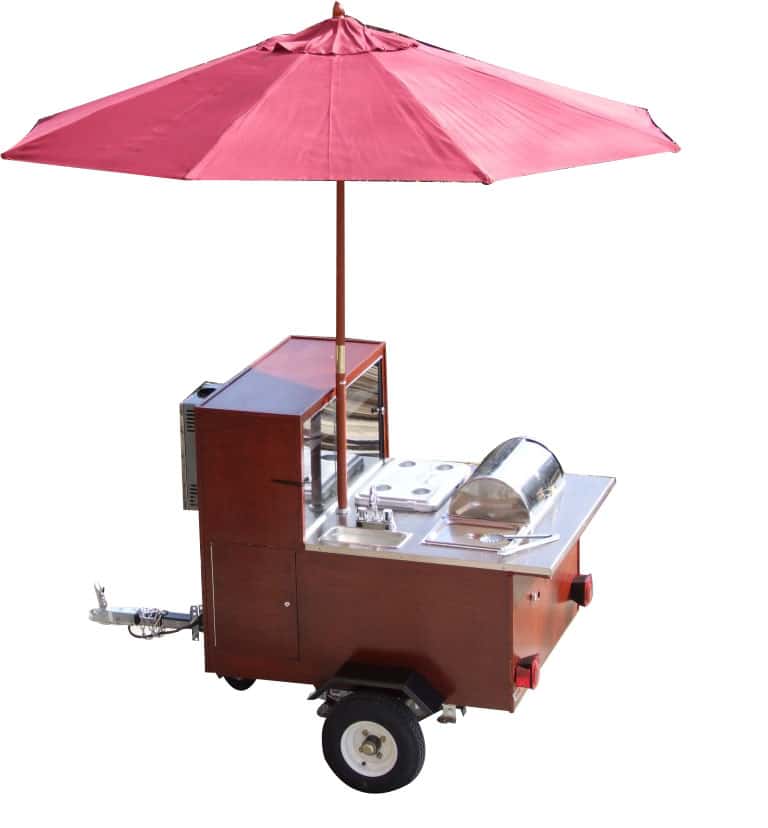 Build Your Own Cart For Pennies!
Looking for a used hot dog cart for sale in Knoxville ? Why don't you save a TON of money by building your own cart… for under $900…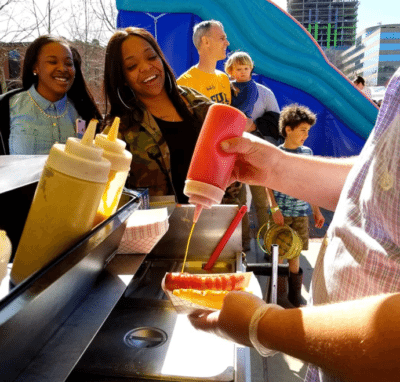 VENDOR TRAINING…
Everything hot dog vendor related…Location, Free Water, Lemonade Vending, Advertising, Secrets, MORE SECRETS…Check it out!