Big Dog, used hot dog cart for sale in Toole, Utah with condiment attachment, BBQ Grill, brand new tires and custom wheels.
Includes all the pans and lids (including extras). That is kept in a 27 gallon tote
serving spoons, tongs, can opener, lighter, scissors (also in its own container).
Extra Fuel Rail
Yeti Coolers:
45quart
2- 65quart
125quart
2 Custom made 100 quart condiment coolers.
Included: 9- 1/6 Cambro condiment containers with lids, tons of condiment tongs, over 15 condiment bottles, racks for condiment bottles, plus custom reusable ice packs for coolers.
Igloo 60 quart cube cooler
100 quart Coleman cooler
San Jamar Condiment Dome Bar.
9 Foot Market umbrella yellow and red plus stand.
2-3 ft x 6ft Banners, bright yellow and red with logo and specials, carrying case, container full of bungie cords to hang signs.
Extra wide 12ft Hot Dog yellow and red swooper flag, poles and carrying case.
Custom build menu board.
3- 4 ft folding tables, 3 black spandex table cloths for all tables.
2-10 ft pop up canopies, included 8- custom build canopy weights.
6-lights for working in the evenings.
2- narrow and long totes, used for buns.
Shelving unit for supplies.
Fire extinguisher.
2 Bus Tubs.
5 total durable yellow and black 27gallon totes, used to keep pans, cleaning supplies, extra dishes and equipment.
2 Napkin holders, extra napkins.
Forks and knifes (plus extra boxes) and container for display.
Boxes of gloves.
First aid kit.
3lb boats, paper and foil for serving hot dogs.
To- go bags.
Cleaning supplies and container, cleaning towels, hand sanitizer, soap and 2 bleach buckets.
10 Large Cambro containers with lids to store hot dogs.
59- 32 oz tumblers to make fresh squeezed lemonade, includes extra 32 oz disposable cups and lids, 27 gallon tote to transport lemonade supplies, 4 containers in the tote to have cups and lids.
Above and beyond this list we have 2 refrigerators, full condiment bottles, and extra product (hot dogs and condiments).
All the equipment above, is a year old or less. Everything is in immaculate condition. It has been well loved and always stored inside. The equipment and supplies are organized and in labeled totes/containers and cleaned to preserve the new condition.
This is a turn key business.
Hot Diggy Dawgs is a well-established business with almost 800 people that like the business page and over 800 that follow it.
The Facebook page can be easily transferred to the new owner with all the contacts and built in customer base. All the hard work of getting locations to street vend, events, catering business for private and huge corporate gigs has been established.
I have a commissary, health inspection approval and have developed a reputation for excellent food and customer service. I have developed a business that would be successful for anyone to continue.
I have made relationships with local companies to get my products from, that could continue to be used by the next owner.
I will make sure that I take the time to show you everything from preparing the food to serving it to customers as well as the recipe for the secret sauce and coke onions.
Price:

$11,900
Location:

Tooele, Utah

See it and CONTACT SELLER on Facebook: Used cart for sale in Tooele, Utah

Please leave a review for this used hot dog cart, we treasure your opinion…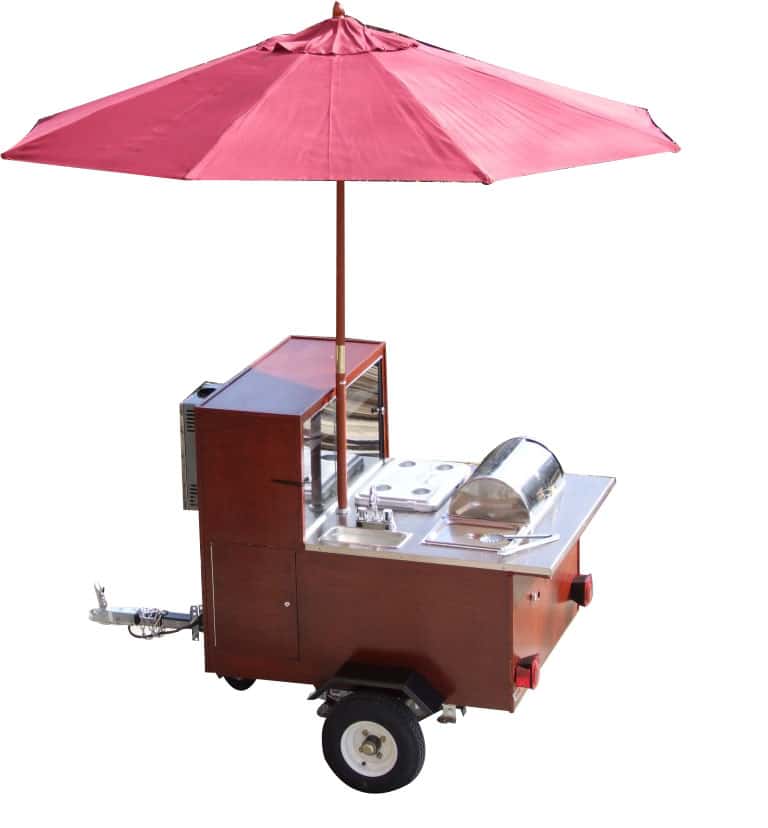 Build Your Own Cart For Pennies!
Looking for a used hot dog cart for sale in Tooele? Why don't you save a TON of money by building your own cart… for under $900…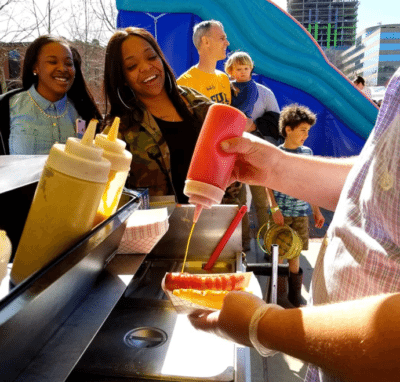 VENDOR TRAINING…
Everything hot dog vendor related…Location, Free Water, Lemonade Vending, Advertising, Secrets, MORE SECRETS…Check it out!