Here you have a very nice LP GAS used hot dog cart for sale in Golden, Colorado with folding ,tilt trailer.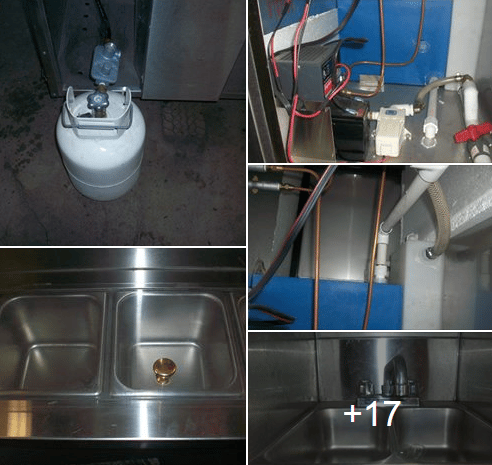 It's NSF approved. Double sink, two half deep pans and four perorated pans, also have quarter pans for chili , sauerkraut , or what ever you want to put in them.
Pump for sink, battery charger, fresh and grey water tanks. Telescoping top two canopy's, one blue one gray roll top sneeze guard .
Plenty of storage sorry I don't have the keys. Ice storage. Locking wheels.
Easy on and off tilt trailer. 1 7/8 ball larger tires. title unit.
This hot dog cart is like new. I was going to cut the top off and put it in my van but it is just to nice to cut the top off. With nice folding trailer with tilt bed and will stand straight up in your garage for storage, One man operation.
Price:

SOLD OUT
Location:

Golden, CO

SOLD OUT: Used cart for sale in Golden, CO

Please leave a review for this used hot dog cart, we treasure your opinion…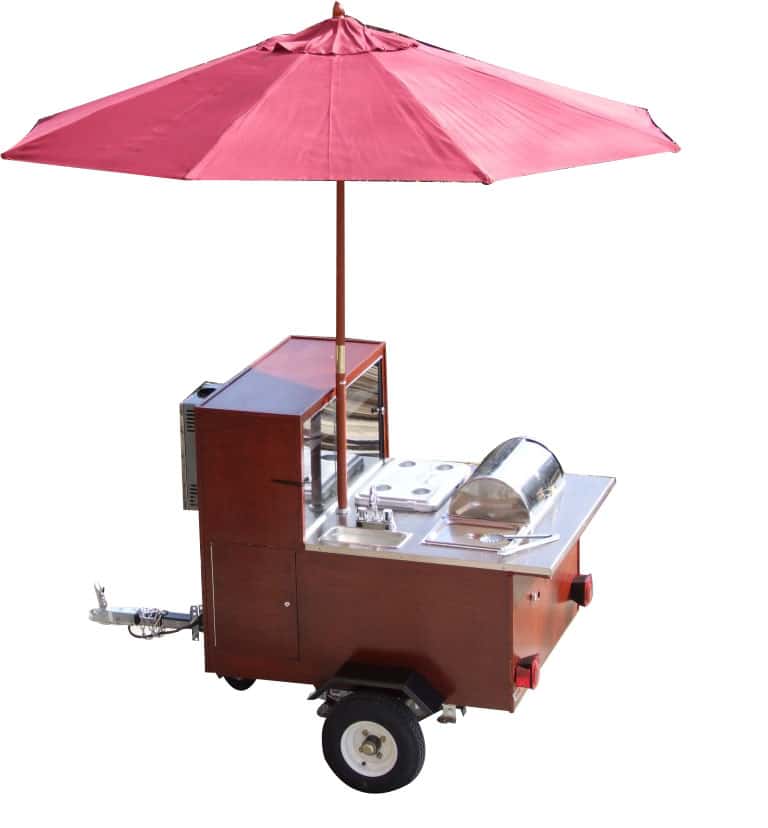 Build Your Own Cart For Pennies!
Looking for a used hot dog cart for sale in Golden? Why don't you save a TON of money by building your own cart… for under $900…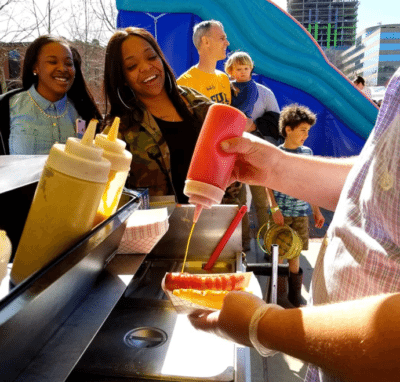 VENDOR TRAINING…
Everything hot dog vendor related…Location, Free Water, Lemonade Vending, Advertising, Secrets, MORE SECRETS…Check it out!