Recent update, beautiful used hot dog cart for sale In Bentonville, Arkansas. Handmade and styled on vintage old carts. Very little use, it is only 6 months old and seen only part time use.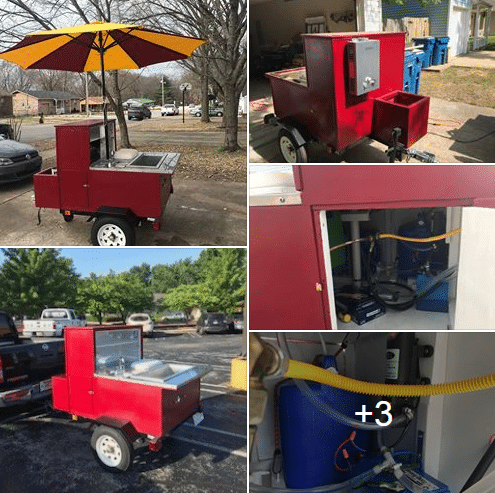 Gets attention everywhere she goes. I have current tags on her and have DMV title to go with it.
Very heavy thick stainless work area. Furniture trim for the vintage look. Automotive paint finishes it off. Unique propane tank holder is custom wood box, trimmed and painted to match.
It has 4 sinks and hot and cold pressurized water.
This hot dog cart includes all the pans and accessories needed including spillage pan, which will save hundreds more as they are not included else where. The pans alone would cost hundreds.
Current Arkansas Health Permit for Benton County. Arkansas actually require more than most states so should pass all 50 states, but you should check as every Health dept has unique codes.
Price:

$3,000
Location:

Bentonville, AR

See it and CONTACT SELLER on Facebook: Used Cart For Sale In Bentonville, AR

Please leave a review for this used hot dog cart, we treasure your opinion…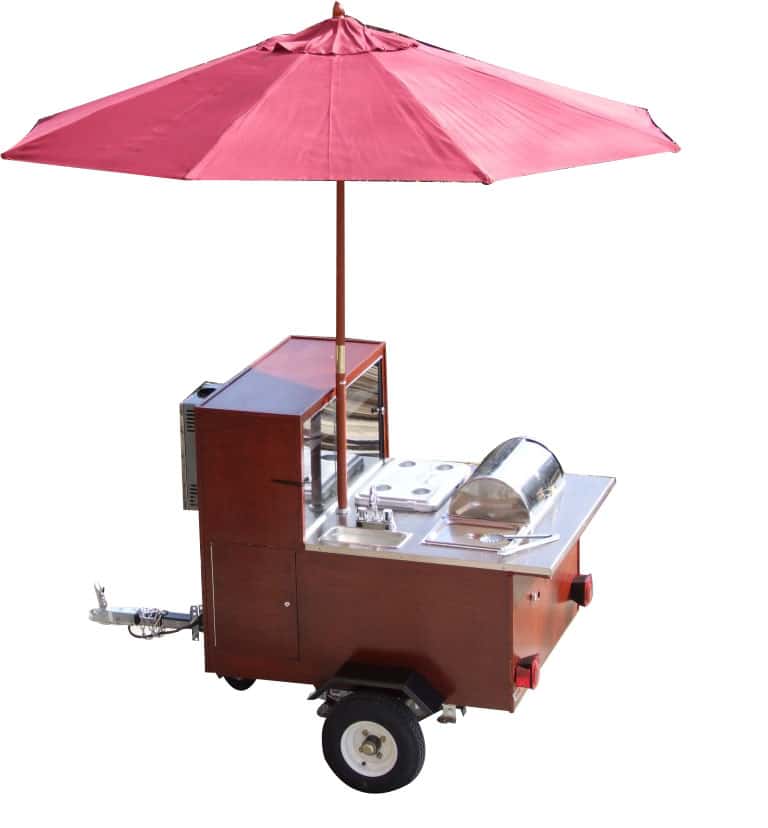 Build Your Own Cart For Pennies!
Looking for a used hot dog cart for sale in Bentonville? Why don't you save a TON of money by building your own cart… for under $900…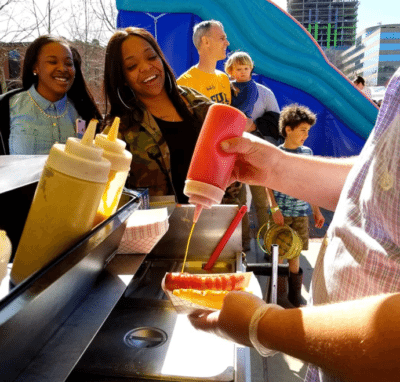 VENDOR TRAINING…
Everything hot dog vendor related…Location, Free Water, Lemonade Vending, Advertising, Secrets, MORE SECRETS…Check it out!