This used hot dog cart for sale in Manassas, VA is a Tow-Behind mobile unit that includes everything you would want and need!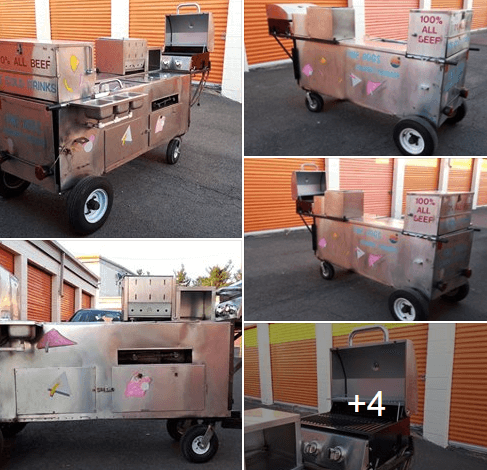 Not just for hotdogs – you can also cook items on the large, brand new grill! This mobile unit has been very well taken care of and is ready for you to start your business!! Sparkling clean and ready to go make you money!
Major items include:
Hand-washing sink with a 5-gallon water capacity
Additional 3-compartment sink
Propane water heating
Two-pan cooking table (uses propane)
Additional larger cooking pan with new burner (uses propane)
Brand new grill installed (uses propane)
Plenty of storage compartments
New front wheels on mobile unit
Includes 2″ (in.) hitch and ball measuring 1 & 7/8 (in.)
New wheel on the hitch
Lots of custom stainless steel work done to make it efficient and up to standards
Includes framework for canopy over entire unit and comes with the canopy (not an umbrella)!
Cash Only. Sold AS IS. Serious buyers only!
Buyer must make their own arrangements for tow and transportation. Seller will NOT ship or deliver. Pick-up location: Manassas, Virginia
Mobile unit has successfully met Georgia State Health Department requirements so far. Buyer responsible for meeting requirements in their location of business.
Price:

$3,500
Location:

Manassas, VA

See it and CONTACT SELLER on Facebook: Used cart for sale in Manassas, VA

Please leave a review for this used hot dog cart, we treasure your opinion…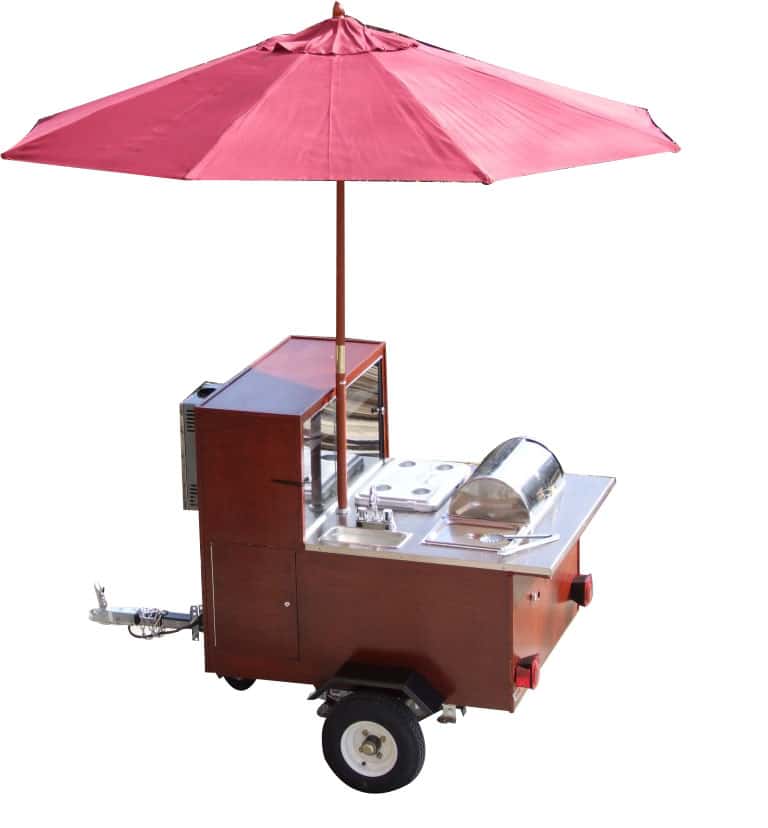 Build Your Own Cart For Pennies!
Looking for a used hot dog cart for sale in Manassas? Why don't you save a TON of money by building your own cart… for under $900…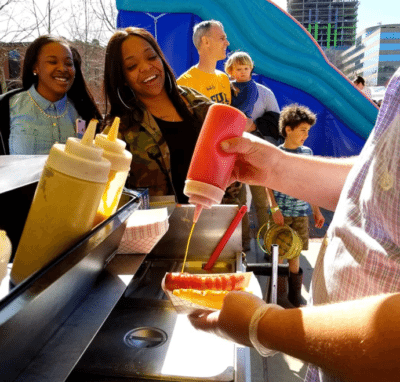 VENDOR TRAINING…
Everything hot dog vendor related…Location, Free Water, Lemonade Vending, Advertising, Secrets, MORE SECRETS…Check it out!