Classic used hot dog cart for sale in Elizabeth, New Jersey. This is a New York style pushcart with a lot of equipment.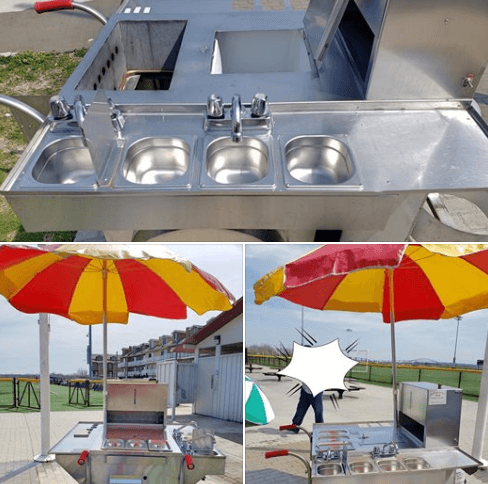 Full stainless steel body,
4 sinks with battery operated pump,
Insulated top entry icebox for up to 65 sodas plus meat,
Topside display area,
additional under-counter dry storage,
2 x 20 lb Tank Baskets,
6-1/2 foot high wind umbrella,
triple steamer pan,
5-gallon fresh water tank,
7-gallon waste water tank
Clean as a whistle and ready to go out the door! Getting a food truck so having to part ways.
Price:

$2,500
Location:

Elizabeth, NJ

See it and CONTACT SELLER on Facebook: Used cart for sale in Elizaeth, NJ

Please leave a review for this used hot dog cart, we treasure your opinion…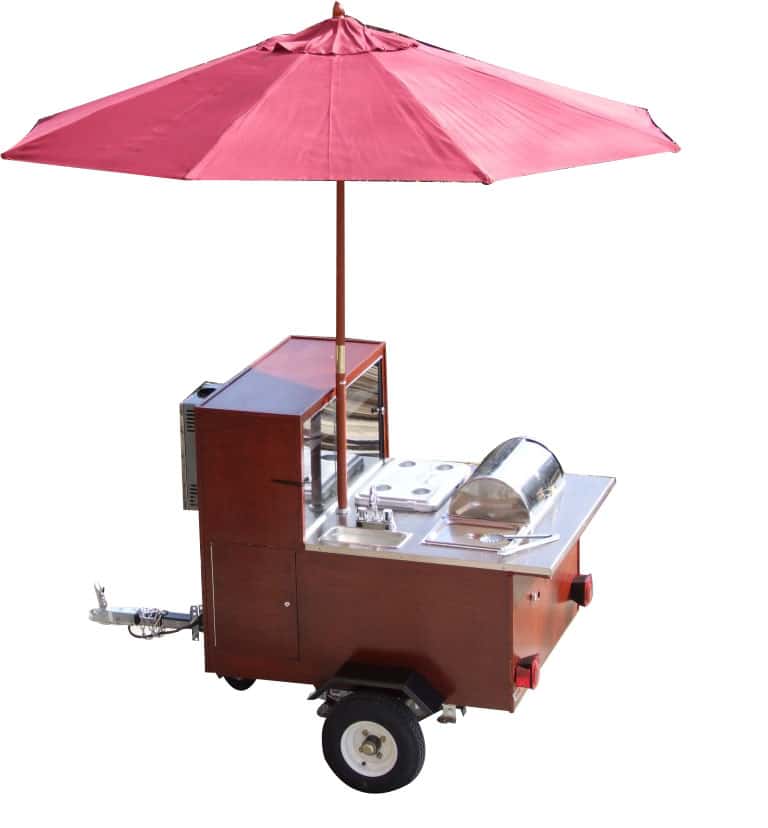 Build Your Own Cart For Pennies!
Looking for a used hot dog cart for sale in Elizabeth? Why don't you save a TON of money by building your own cart… for under $900…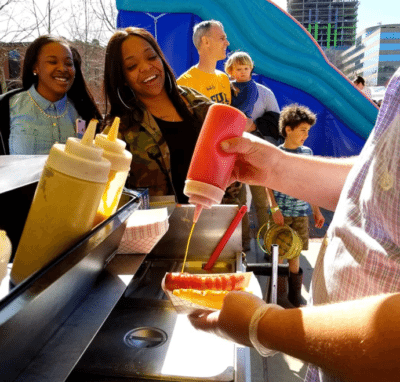 VENDOR TRAINING…
Everything hot dog vendor related…Location, Free Water, Lemonade Vending, Advertising, Secrets, MORE SECRETS…Check it out!