Working used hot dog cart for sale in Bellview, Forida.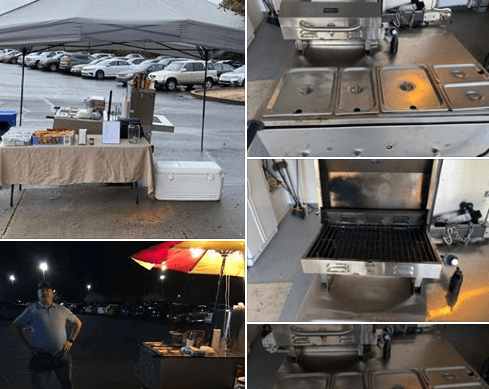 Three cast iron burners;
Instant hot water with water pump;
Built in bread box/storage;
Two 108 qt coolers;
Fully road worthy with Buddy Bearing wheels.
Includes all pans and lids, utensils, table, two umbrellas (one lighted), removable hitch for easy access while working.
Has built in cooler.
Passed DBPR inspection in December.
Price:

$4,000
Location:

Bellview, FL

See it and CONTACT SELLER on Facebook: Used cart for sale in Bellview, FL

Please leave a review for this used hot dog cart, we treasure your opinion…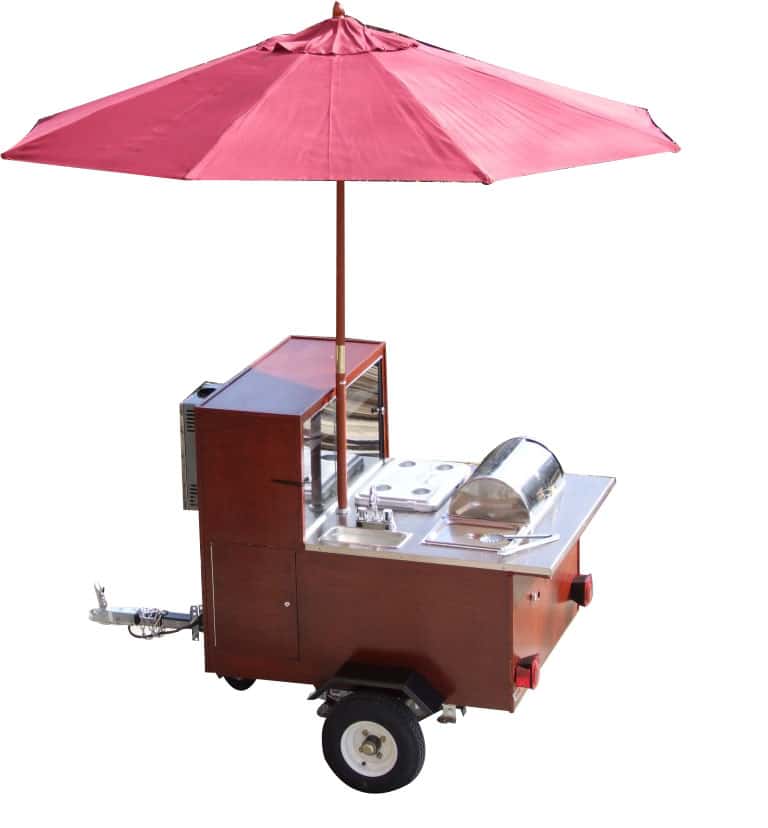 Build Your Own Cart For Pennies!
Looking for a used hot dog cart for sale in Bellview? Why don't you save a TON of money by building your own cart… for under $900…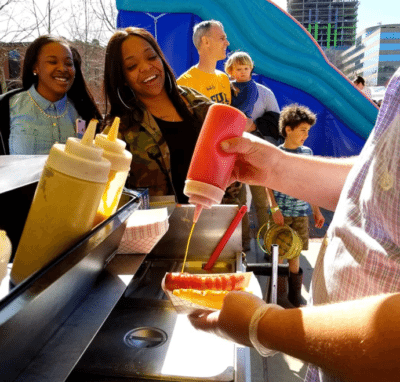 VENDOR TRAINING…
Everything hot dog vendor related…Location, Free Water, Lemonade Vending, Advertising, Secrets, MORE SECRETS…Check it out!