Here we have a Big Dog used hot dog cart for sale in Hawley, Pennsylvania. This is a 2 yr old hot dog cart, red/yellow umbrella.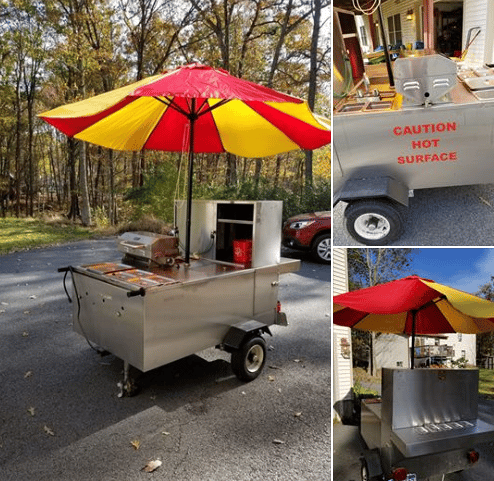 Extra set of pans, Pa. Inspected. With 4 sinks, almost double sized steam table. Check Facebook post link below to see cart, located in N.E. Pa.
Price:

$4,500
Location:

Hawley, PA

See it and CONTACT SELLER on Facebook: Used cart for sale in Hawley, PA

Please leave a review for this used hot dog cart, we treasure your opinion…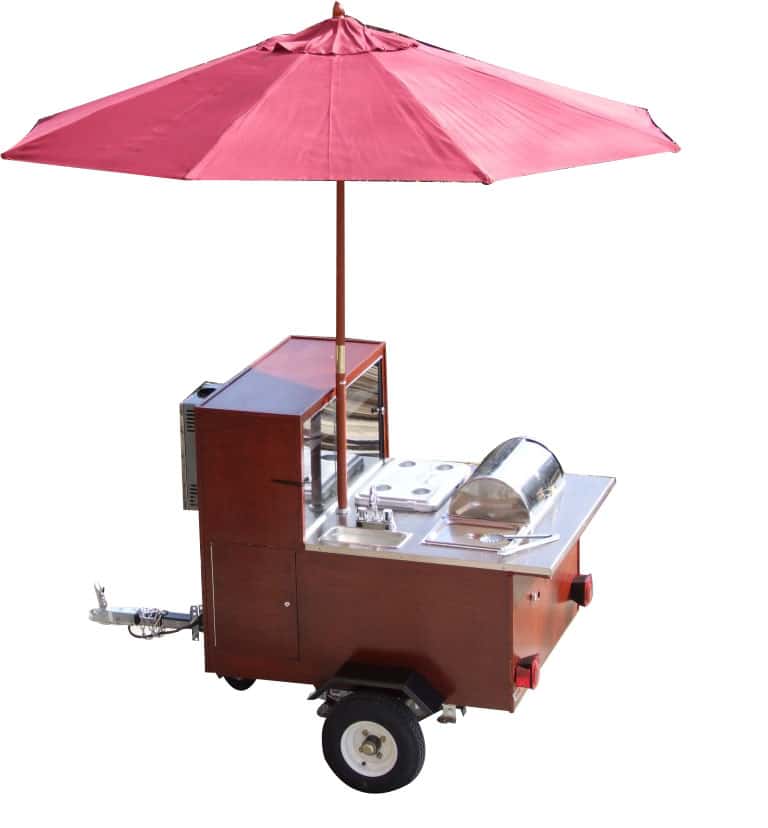 Build Your Own Cart For Pennies!
Looking for a used hot dog cart for sale in Hawley? Why don't you save a TON of money by building your own cart… for under $900…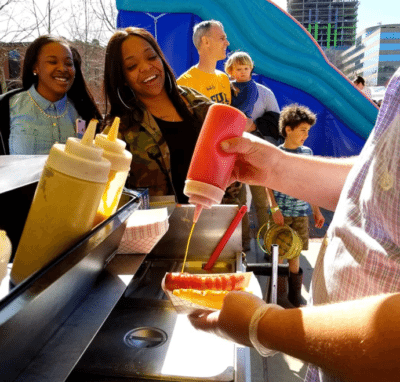 VENDOR TRAINING…
Everything hot dog vendor related…Location, Free Water, Lemonade Vending, Advertising, Secrets, MORE SECRETS…Check it out!